How to use Alt Codes
To insert any special symbol on Microsoft Word, Excel and Powerpoint through Alt Code press the Alt key and hold it down and type the Alt Code value of that symbol on the keyboard's numeric keypad.
Example
Suppose you want to insert a Dollar Sign on Microsoft Word then place your cursor on the location where you want to insert the symbol and press and hold down the Alt key and type 36 then release the Alt key. The symbol will appear at your cursor's location.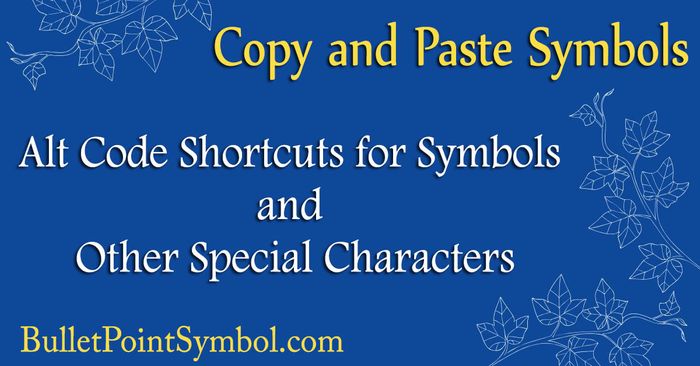 Download Alt Code List
Download the Alt Codes list for symbols and special characters in pdf format.
Click here to download alt codes complete list